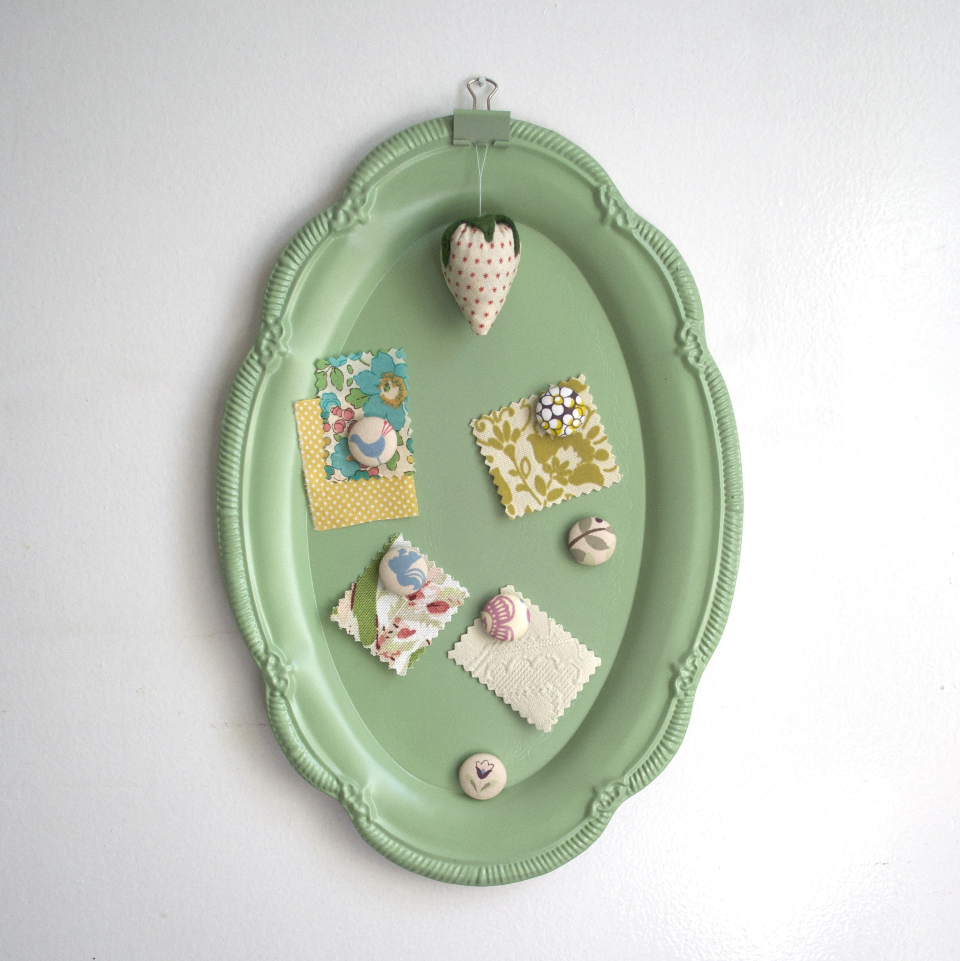 Finding inspiration every day might be easy, but you'll forget those brilliant ideas if you don't have an easy way to remind yourself of them. Organize your artist inspiration with a project-sized magnetic board and a simple binder clip. 
Use party trays of different shapes and sizes to streamline projects, fill your walls with various kinds of artist inspiration,  and pretty up your wall space at the same time!
Supplies: 

How To Build an Artist Website
Sign up for our newsletter and get the book How to Build an Artist Website for free!
Metal banquet platter*
binder clip
spray paint
Step 1.  Clean your tray and let dry completely.  Remove the prongs from your binder clip.  Spray paint the tray and binder clip using 2 or more light coats.  Spray all sides of the binder clip.
Step 2.  Once your tray and binder clip are completely dry, reinsert the prongs into the binder clip and attach to the top of the tray.  Remove the front prong- you're ready to hang your board!
Step 3.  Add magnets and inspiration and repeat as many times as you like!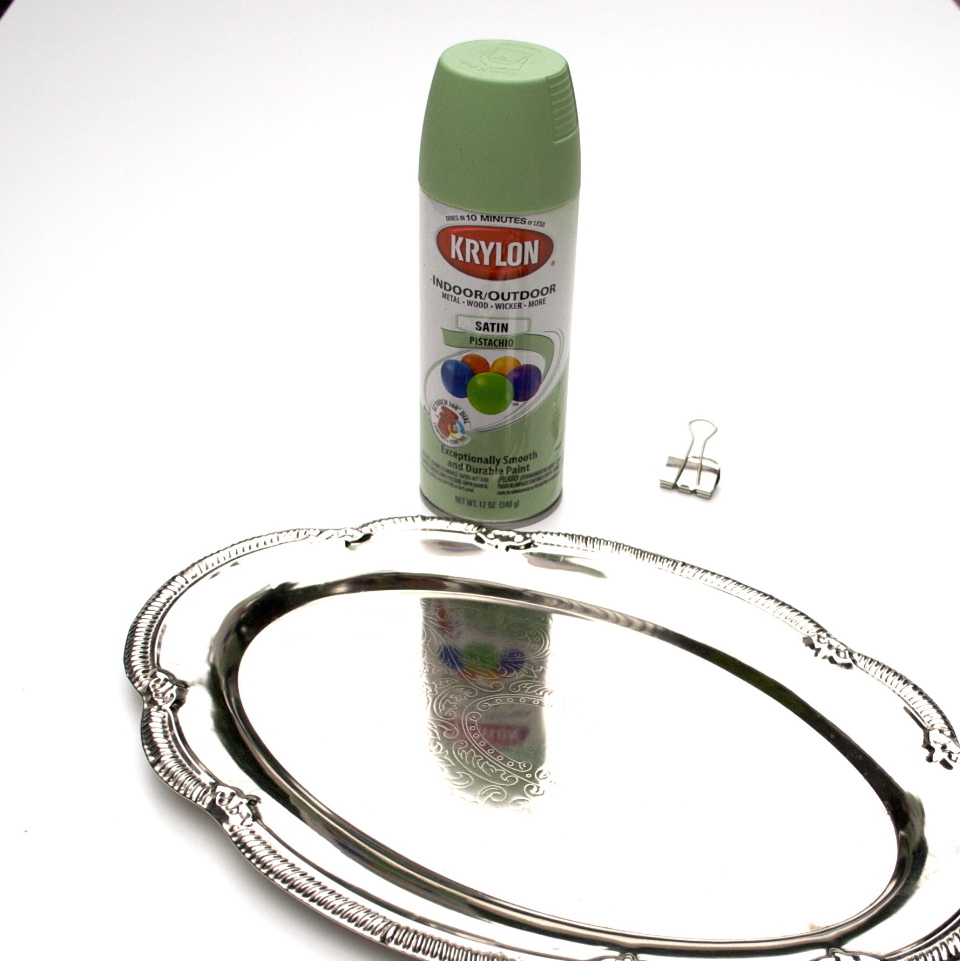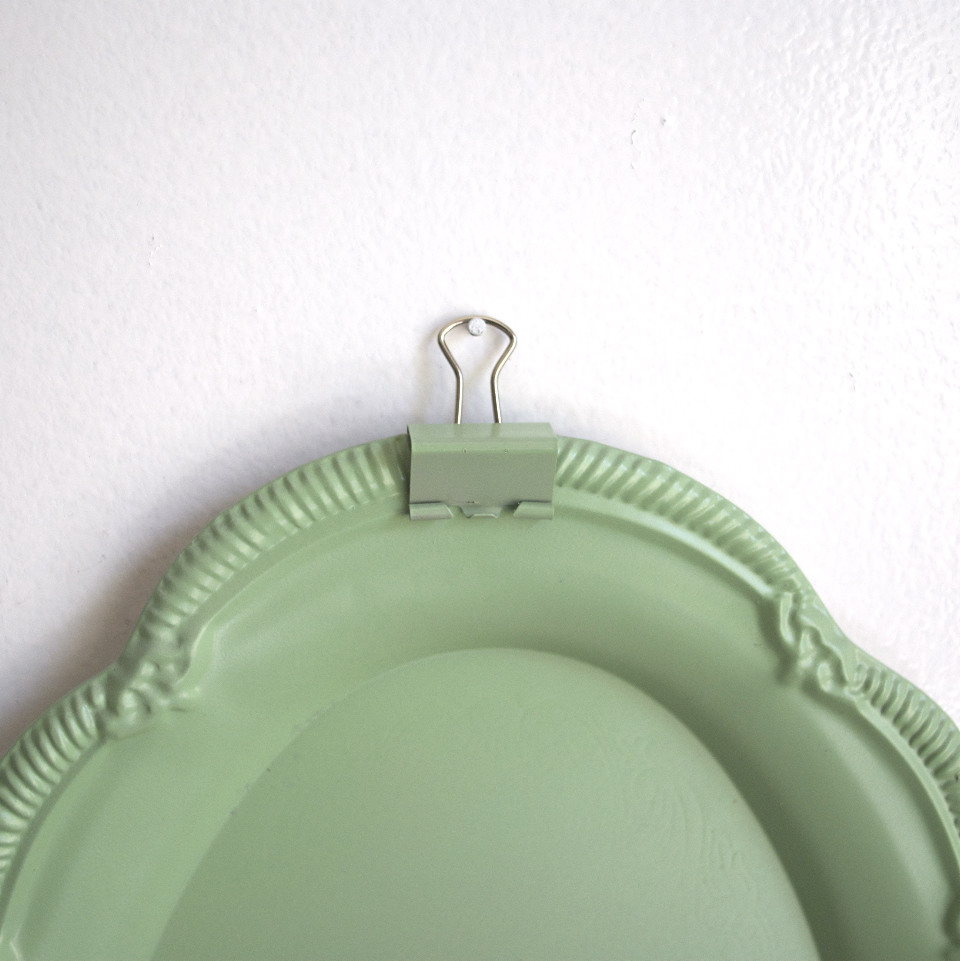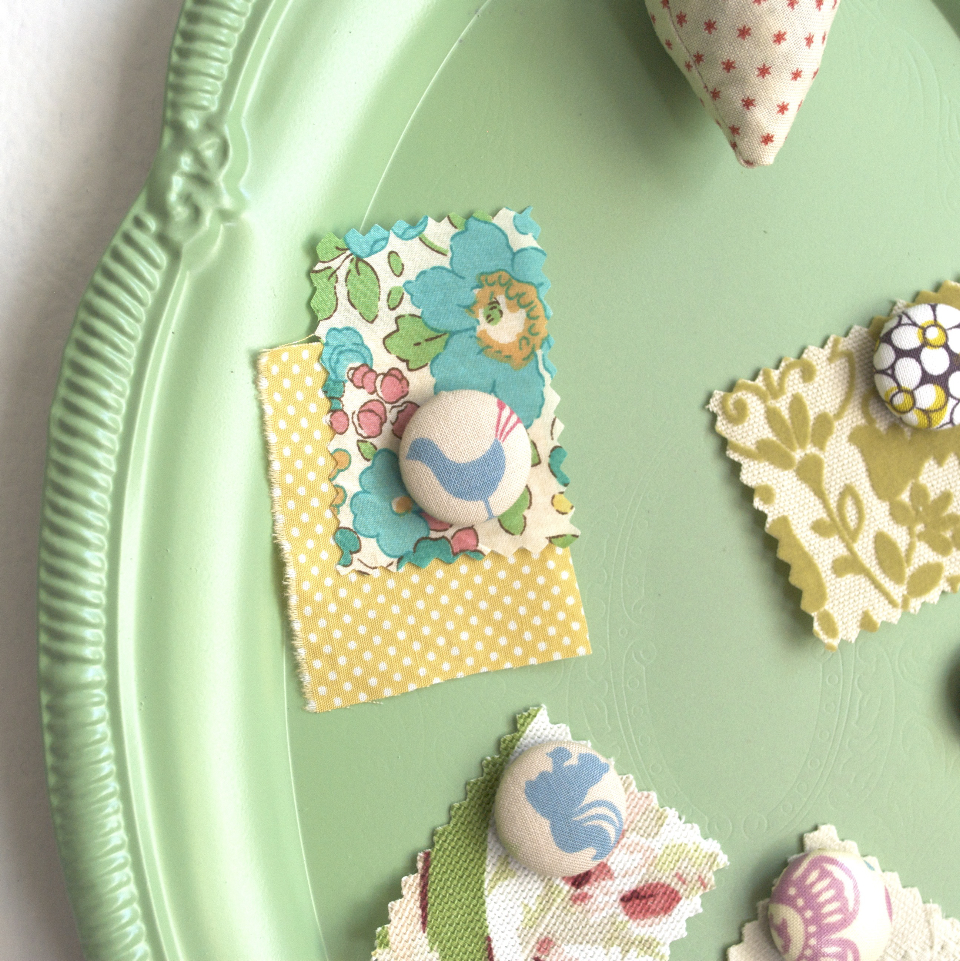 * You can find these at most party supply stores. Make sure your tray is magnetic before spray painting.
Finding inspiration will be even easier now that you've got a place to hang up all those bits and bobs that you come across every day!