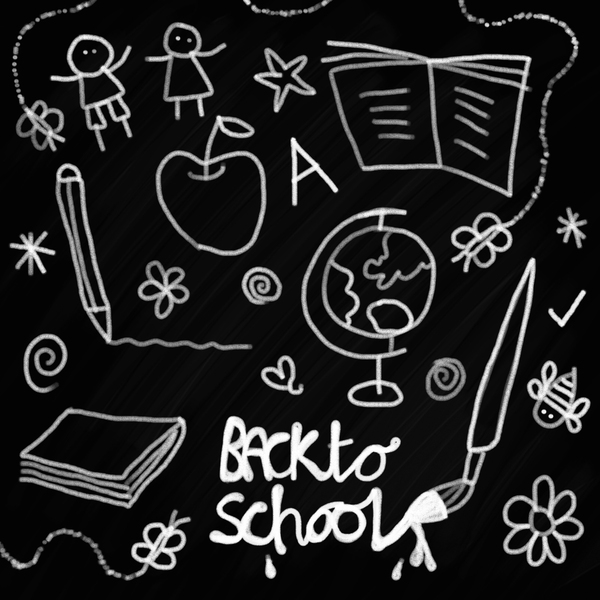 Back to school time is here and that means a new beginning for the year. Whether you are heading back to class yourself, have little ones about to start up again, or you just want to capture that new school feeling for your business, here are some ways you can freshen up your online store and seize some of that excitement!
Reading, Writing and 'Rithmetic
If English was your favorite subject in school, devote some time to creating written content for your site. Brainstorm a few ideas then set aside a few hours (while the kids are in school) to knock out three or four blog posts. By writing a full month's content in one sitting, you can update your blog regularly without worrying about a weekly deadline. (It's not good when you're late turning in your homework).
If art was your favorite subject, change up your site with some new design elements. Maybe your logo could use a refreshed look, or it could be as simple as changing out a few photos on your website. If your product line changes in the fall or for the holidays, a new color scheme will help set the mood.
You can also add these changes with tangible items like perhaps a promotional item you include with orders, or new business cards. Much in the same way that getting new school supplies always brings an excitement to going back to school (Trapper Keeper anyone?) getting something new for your business that will help you with your brand awareness and customer service like new business cards or thank you cards can make a fresh start very exciting.
Adding new products to your store can be a great way to create some new interest in your brand. Maybe you have some completely new products that you are ready to roll out, or you might be able to refresh some existing products with new options. For instance, jewelry designers might add a new color option for an existing best seller. If you sell purses and bags, perhaps making one a "back to school tote" might help get a little extra interest in your site and create some buzz for you.
If you enjoyed working on the yearbook or the school newsletter, channel those former interests into promo materials for your site.
Use the standard school yearbook as inspiration for a holiday catalog or launch a newsletter if you don't already have one! If you do already have one, step it up a notch and add some fun content for customers. Keeping in front of your customers is a great way to get them coming back to shop with you again and again and back to school time is a great "new beginning" for a revitalized launch. Having a fun and engaging newsletter that offers not only company info, but also stuff that your customers will love and find useful is the key to keeping your readership.
If your favorite school memories revolve around recess, invite all of your customers over for a game of virtual tag. Run a photo contest on Instagram, Pinterest or Twitter using a contest hashtag.  If your products are of particular interest to college students, you could have a contest where people post photos on Instagram of your products on various college campuses. This type of contest can help you both get existing customers to interact with your brand as well as new fans who will hopefully become customers in the near future.

Whether you choose to go all out this back-to-school season or just make some minor changes, don't let all the excitement of this time of the year pass you by! Build your brand by creating a fun back to school excitement in your business.