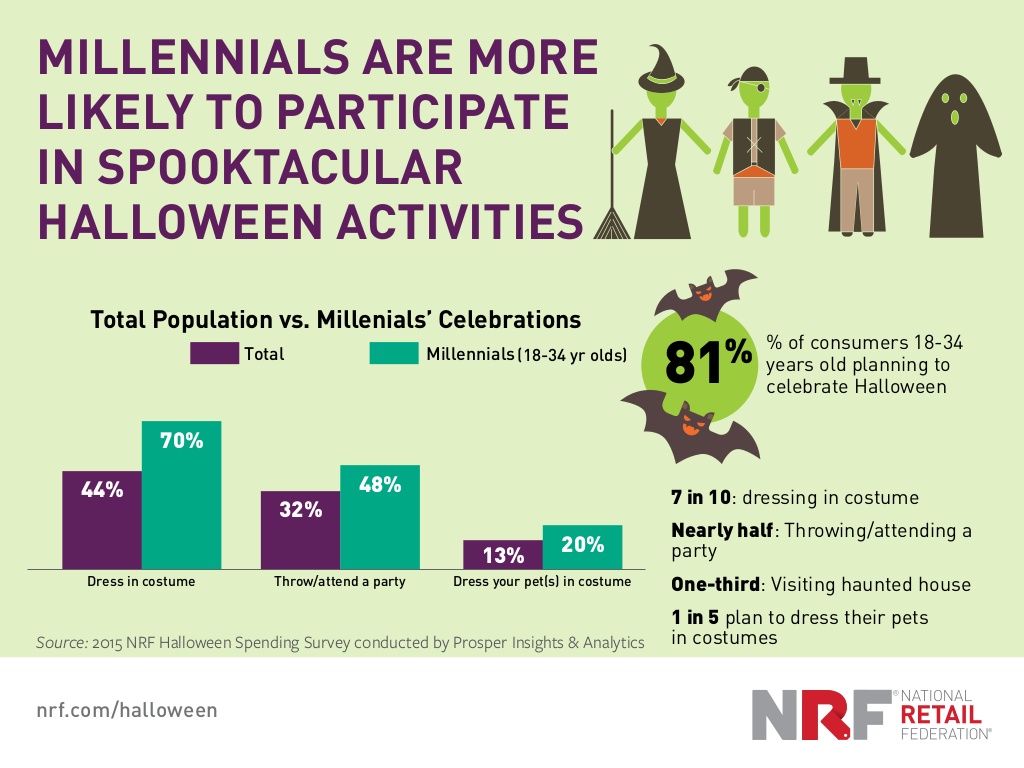 Here in America, we love Halloween. We love it so much that as a nation, we're going to spend nearly $7 billion dollars this year on costumes, candy, parties and décor. The National Retail Federation says that 81% of consumers 18 – 34 will be celebrating the day with half either giving or attending a party. 7 out of 10 will don a costume and 1 out of 5 plan to dress up their pet as well.
All of this Halloween hubbub means an increase in Google and social media searches, too as consumers look for new ways to celebrate this old holiday.
Why not join in the fun? Here are a few Halloween tricks and treats you can use to scare up some last minute customers for your online business.
Deck the Castle Halls
Even if you don't sell Halloween-themed items, it's perfectly fine – advisable even – to decorate your store for Halloween. You can tweak your colors in the admin to accentuate the traditional oranges, browns and rusty reds.
Pull your custom header into PicMonkey then use their Halloween overlays to add cobwebs, ghosts, fog or spooky trees around your store name. (Remember to save the finished piece with a new name so you can go back to your original header on November 1st.)
Trick your customers with a creepy (but phony) product. If you're afraid they won't get the joke, put an outrageous price on the item or show it out of stock.
Run a Costume Contest
The only thing people like more than Halloween is a giveaway! Ask your customers to post their best Halloween costume images on social using your store tag for a chance to win. By requiring a social media response, you're spreading your message across all of their followers which could net you a few new fans. Keep the giveaway open through the first days of November so people can post what they wore on Halloween night, then pick your winners and hand out a prize.
Host a Virtual Halloween Party
Put on your Halloween costume and fire up the webcam for a live streaming Halloween party on YouTube or Periscope. Announce the date and time a few days ahead and spread the word on social media. Create a party atmosphere with spooky décor and sound effects then use the time to show off your handiwork. To make it even more of a party, partner with another store owner for a meetup on Google Hangout. And be sure to flip all the switches so the video posts to YouTube when you're done. That way everyone can enjoy your party any time they want.
Hand out Treats
Invite your customers to knock on your virtual door if they want a treat this Halloween. Hand out coupon codes or a free download to anyone who tags you on social with a #TrickorTreat hashtag or sends a request through your store's contact form.
The most important thing to remember with any of these ideas is to have fun. This isn't about selling goods. This is about community building, branding and introducing yourself to a new audience.
On Halloween, you can be anyone you want to be, so don't be shy about trying something totally new. You can always go back to your old self – if you really want to – come November 1st.