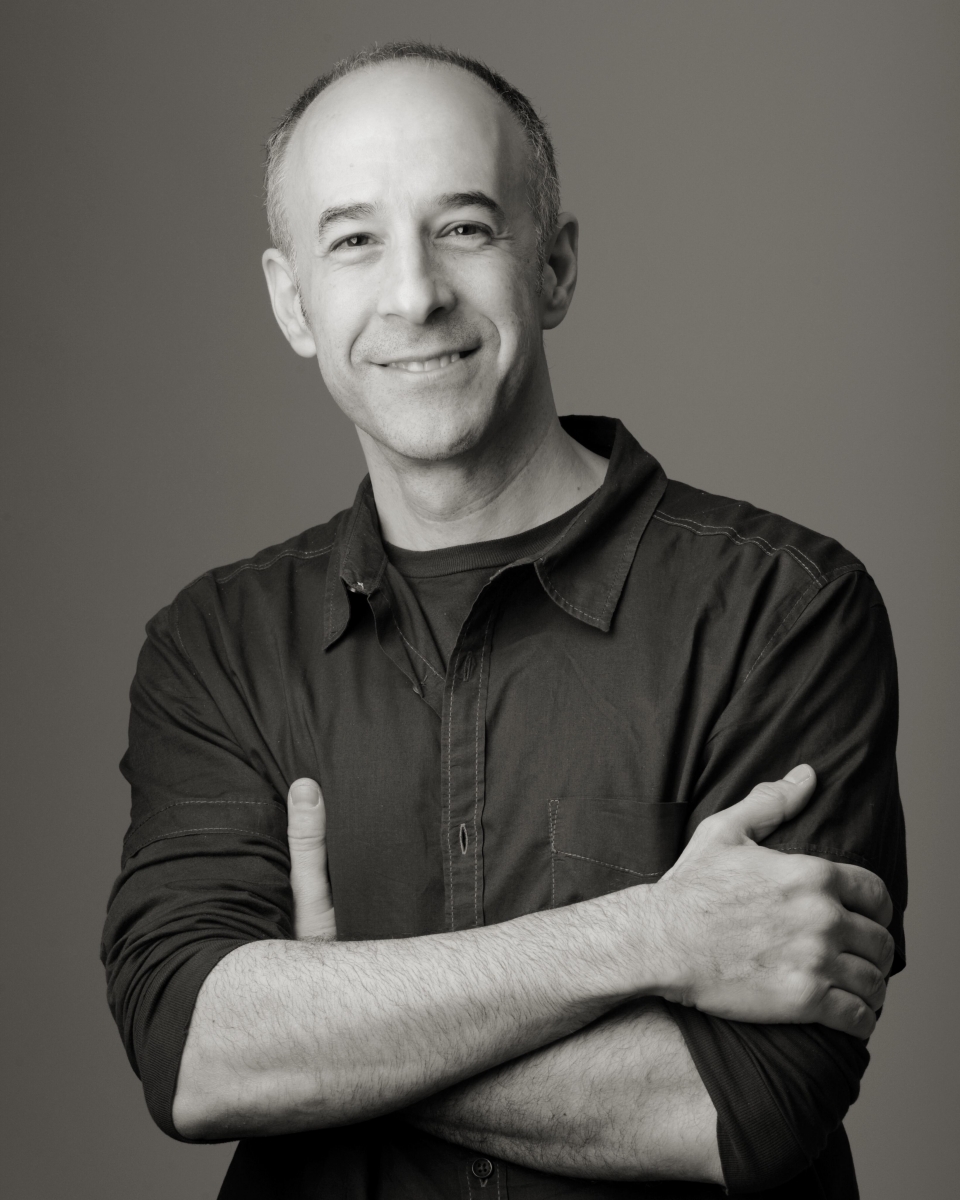 A chance encounter led Seth Apter to the art world and now he's leading others down the same path with his international workshops and print publications. Today, he's here to talk about his work as a mixed media artist and how he balances both sides of running a creative business.
Seth, you are an accomplished artist, designer and instructor.  How did your path reveal itself?
I had no real interest in making art as a child or younger adult. That all changed following a chance encounter in 2000 with an artist and art gallery owner in Vancouver, BC in Canada. This serendipitous meeting pulled me into the art world and I haven't looked back since. Perhaps because I started later in life, I have been focused on developing all aspects of my art career, as artist, blogger, product designer, workshop instructor, book author, and more. I usually choose art over sleep.
How did you "find" mixed media to be your medium of expression as an artist?
I started in the art world as a bookmaker. But I found that after a while I lost interest in making perfectly bound, blank books that just sat on a shelf. I let go of the precision necessary for traditional bookbinding and began to make wonky books with pages filled with all different sorts of art. This creative freedom continued and expanded over time to my current work as a mixed media artist.
How did you get your work featured in so many publications?

I have often said that I would not be the artist I am today without the Internet. Using my blog, website, and other social media sites as platforms has given me the chance to develop quite a large number of international collaborative projects that have included many artists. In this and many other ways, I have connected with a large group of people in the art community. This community orientation has led to a series of opportunities, including publications in books, magazines, online sites, and zines.
What is your favorite part of being an artist?
There are times when I get completely involved in and engulfed by making art. I lose track of time, forget to eat, and am somehow taken to a place where everything just flows. This is my favorite part of being an artist.
What is the biggest obstacle you've encountered as an artist – entrepreneur?
That would probably be the balance between art as a creative experience and art as a business. Happily I actually like the business aspect of art. Nevertheless, in order to make art a viable, money-making career, there are many times that the creative side of art has taken a backseat to the business side. The longer I have been doing this, the less time I actually have to make art – especially for myself. I continue to work on finding a good balance and sometimes I am successful.
What advice would you give a new artist just starting out?
I would share a few different tidbits of advice. The best way to hone your skills and develop your own style is to just do the work. Over and over again. The more you create, the more natural it becomes. The more natural it becomes, the less you think. And when you stop thinking, this is when the magic really begins to happen. I would also recommend that a new artist seek out and develop a community – in person, online or both. The support, advice, exposure, and connection you receive from other artists are priceless.
How has IndieMade helped you and your business?
I was late to the website game. I started my online life with a blog and slowly added other social platforms. At one point I realized that despite my significant online presence, I had nowhere to send people to easily find my art. Not a good thing as an artist. My IndieMade website provided me with a platform to share my art as a "serious" artist, gave me a way to keep track of my art inventory and all the details of my work, allowed me to have an online shop that I control, and offered me a way to increase my presence on the web. The fact that it was easy to set up and allowed me to creative a visual design that reflected my aesthetic was a bonus.
What are you working on now?
I will be exhibiting at Artexpo New York in April and have just begun to work on a new series of art to fill my booth. My newest line of art stencils was recently released by StencilGirl Products and I am looking forward to announcing a new and different product line later in 2015. Finally, I have plans to host several new and returning online collaborative projects this coming year and would love to have the artists and crafters on IndieMade join me. Stay tuned.
To see more of Seth's work, visit his website: The Altered Page. Also, check his Workshop schedule to see if he'll be teaching a class in your area any time soon.