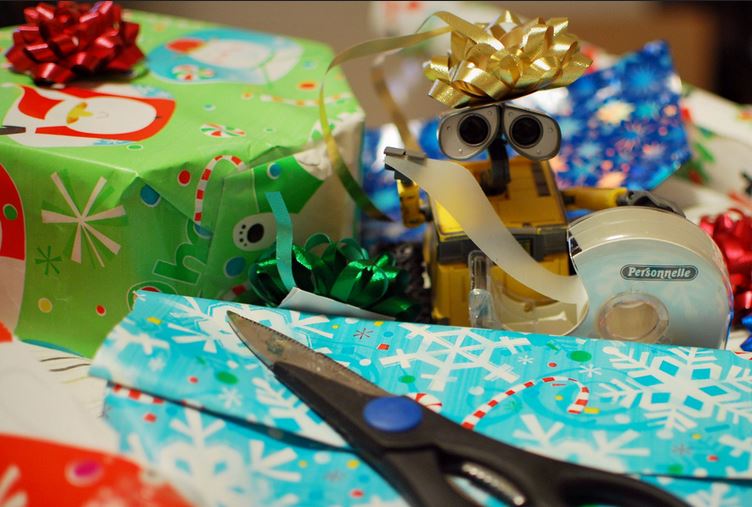 It's the most wonderful time of the year, and sometimes the most stressful for those running online based retail businesses. The orders are pouring in, the inquiries are arriving at a steady pace, and you may be preparing for holiday gift shows or large wholesale orders in addition to your regular online sales.
While some stress is unavoidable, it is important to find ways to de-stress in order to maintain your life and work balance as well as your sanity. Below are five easy ways to de-stress so you can enjoy the holidays without the extra headaches this year!
1. Take a Break
It is very important to take a break every now and then! When you are your own boss it is easy to get wrapped up in your business 24/7 and not take time for yourself. Every day you should have a clear stopping point, and once you reach it, you have to be true to yourself. Also, pick one day a week when you don't work at all. You may be thinking, how am I going to avoid working an entire day? But really, it is completely doable if you plan ahead. Do simple things like posting your working hours on your website. Also, you can create an auto-responder that clearly states when your business hours take place so customers know when to expect a response. With a little extra planning, it can be easy to take back some time and get rid of some stress!
2. Get some Exercise
A great way to de-stress is with exercise! Keeping your body healthy will keep it happy and keep stress levels under control. You don't have to do a full gym workout with weights and cardio galore (but if you choose to, that is great!). You can do simple workouts right from your own home, sometimes in as little as 10-15 minutes to help manage stress. Checkout online programs, some of which are available for free, or just go for a little jog around your neighborhood. Getting your heart pumping and blood flowing is a great way to wash stress away and help you feel balanced.
3. Meditate
According to the Mayo Clinic, when people add meditation to their lives they often find their stress levels declining, and an increase in their ability to focus and feel relaxed. By adding meditation into your daily routine you will find your ability to cope with the day-to-day stressors increase, as well as your emotional well being and inner peace. Whether you choose to combine the exercise and meditation practices through Yoga, or whether you select a morning prayer time or quiet time to meditate, adding this into your daily routine is a great way to combat stress and bring about positive change in your life and your health.
4. Eat Healthy
Let's face it, the holidays are a time when "healthy eating" doesn't even rate on the list of "must dos" but if you don't fuel your body and mind with good for you foods, you can impact your health and add to your stress.
All the extra added sugars, starches and fats that find their way on our plates this time of year can wreck havoc on our stress levels, not to mention our waistlines. By eating a diet full of healthy fruits, vegetables, grains and proteins it is possible to lower stress levels due to lower blood pressure and a better immune system. When you are feeling stressed, instead of grabbing for another Christmas cookie, try something healthy like a handful of almonds, or an orange and watch your health rise while stress levels start to decrease.
5. Smile
It is very true that having a positive attitude can change your stress levels. Even if you just force yourself to smile, read a joke that makes you laugh, or replace negative self-talk with positive thoughts, this change in attitude is going to go a long way in reducing your level of stress. Having a positive attitude will not only help with stress, but can also improve your overall health. The next time you start feeling stressed, tell yourself three things you are thankful for, or remind yourself of how awesome it is to be your own boss, and you should start to feel the stress melt away
No matter what combination of de-stressing activities you choose this time of year, it is important not to stress about your stress! If you feel yourself getting overwhelmed, or are starting to feel a little stressed out just take a minute and a deep breath and start looking for ways to add de-stressing activities into your life. Many times just making minor changes can have major impacts on the way we feel.